What's On Our Stage in 2018
What's On Our Stage in 2019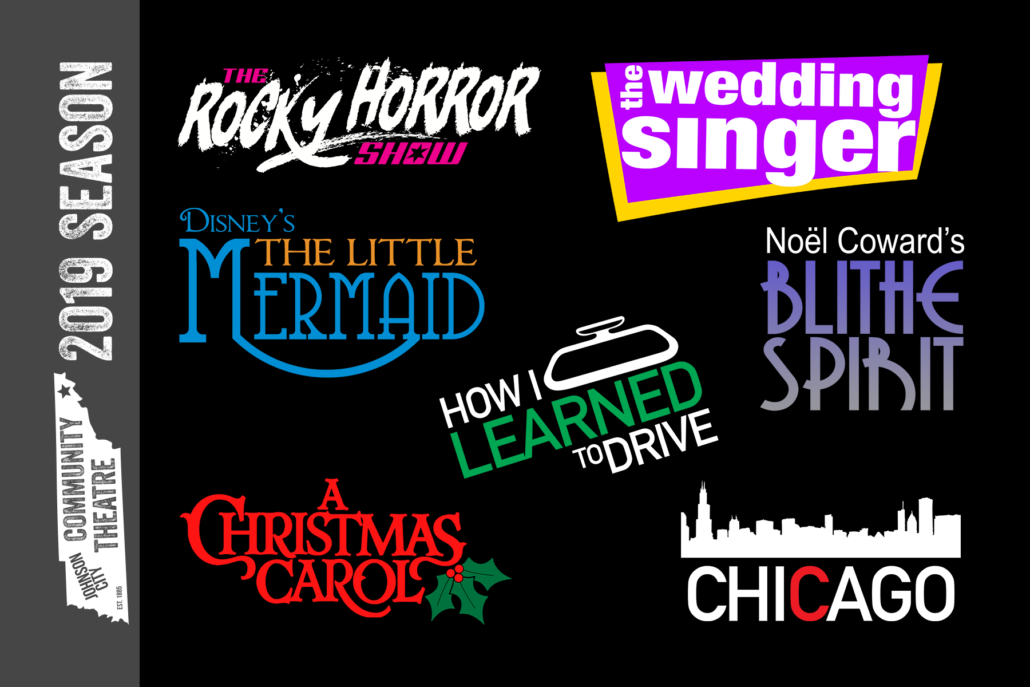 A talented actor, director, and choreographer, Jonathan has been a board member for two years. Past shows include I Love You Because, The Normal Heart, The Rocky Horror Show, Rock of Ages, Rent and The Lion the Witch and the Wardrobe. His wife and 3 beautiful daughters Meredith, Adriana and Nora are the "inspiration for everything I do."
Sharon is excited to be back at JC Community Theatre after a number of years. She has worked in every part of the theatre from set building to directing, and everything in between. Some of her favorite roles include Meg in Crimes of the Heart. She currently serves as Treasurer for the Board of Directors and was voted by the theatre membership to become one of the newest Lifetime Members.
Stephanie is a newcomer to the theatre. She joined us for Sordid Lives and hasn't left since. Her talents as a cook and at sewing have made her invaluable to all of us. You will almost always find her either sitting quietly observing to learn or chatting with a smile on her face.
Welcome to the longest running community theatre in Tennessee!
Located on the corner of E. Maple St. and Afton St, blocks from the heart of downtown, JCCT offers the best LIVE theatre in Johnson City.